Since Unread 1 is no longer for sale, you will not find it in the App Store by searching for it. However you can find it under your purchases as follows:
1. Open the App Store.
2. Select the "Today" tab.
3. Tap your picture or avatar in the upper right corner of the screen.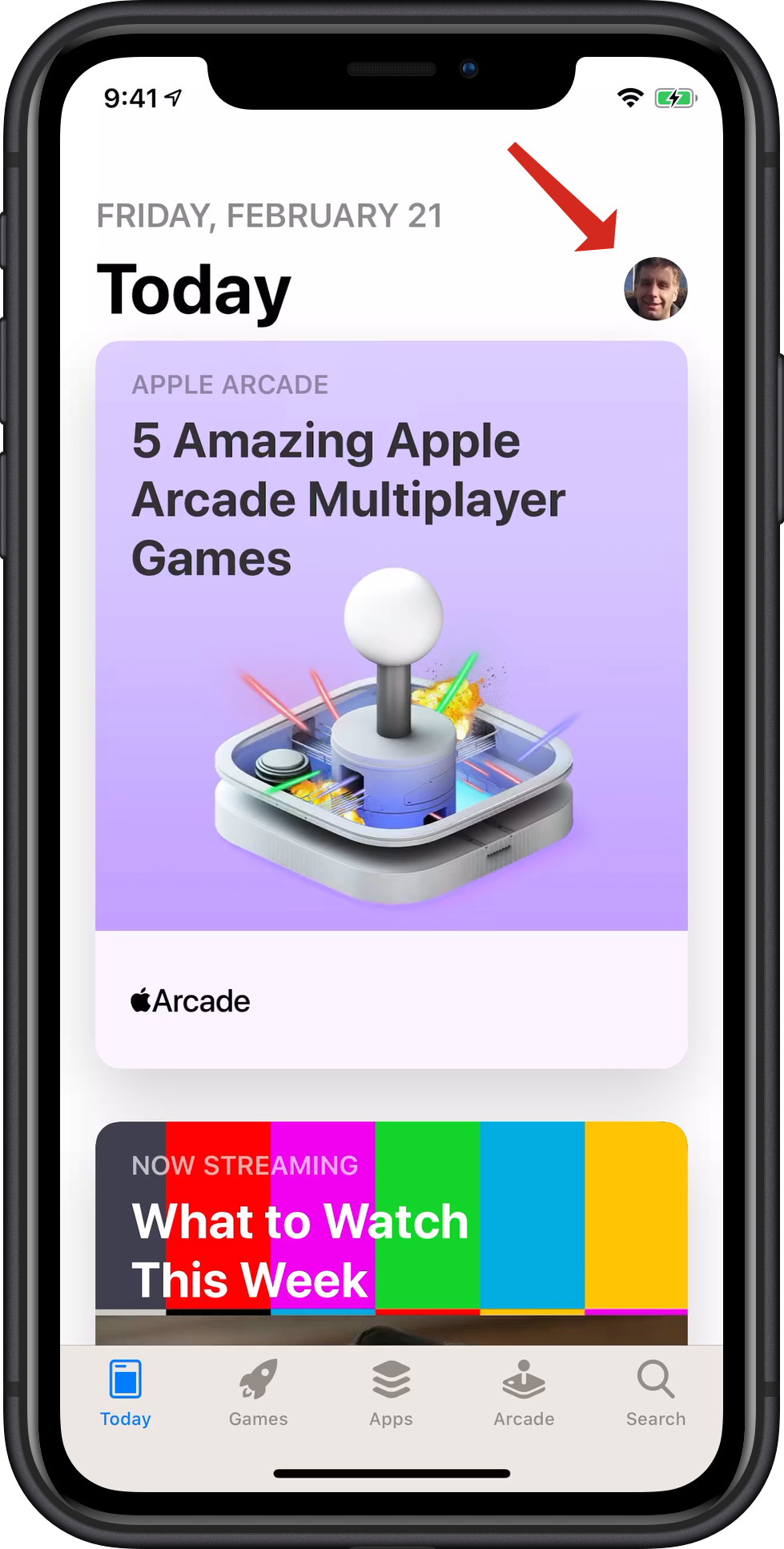 4. Tap "Purchased" on the resulting screen.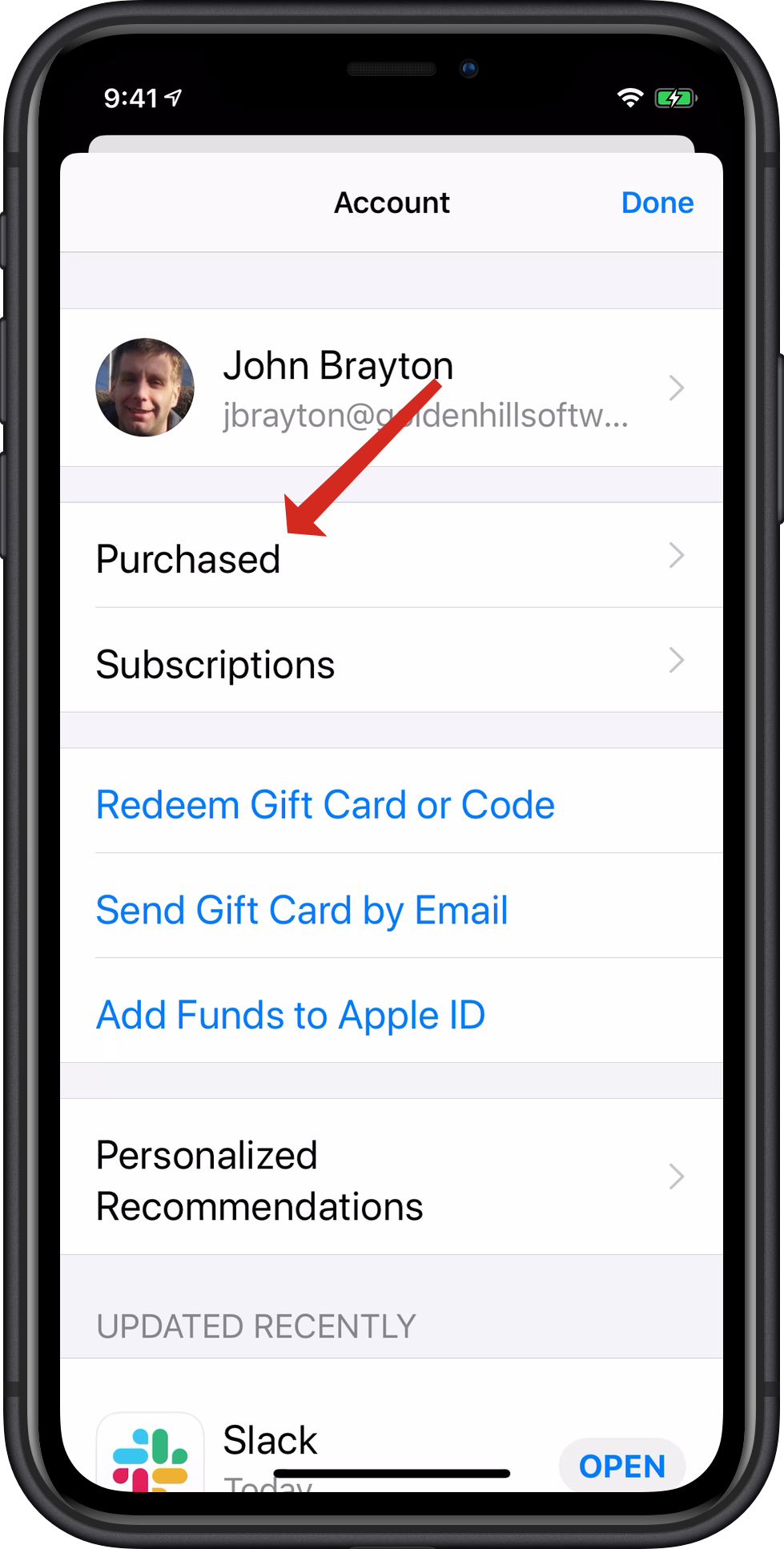 5. Search for Unread in the list of purchases. Ensure that you select the app with the title "Unread: RSS Reader" and with a purchase date on or after August 2, 2017. Tap the cloud icon to download it.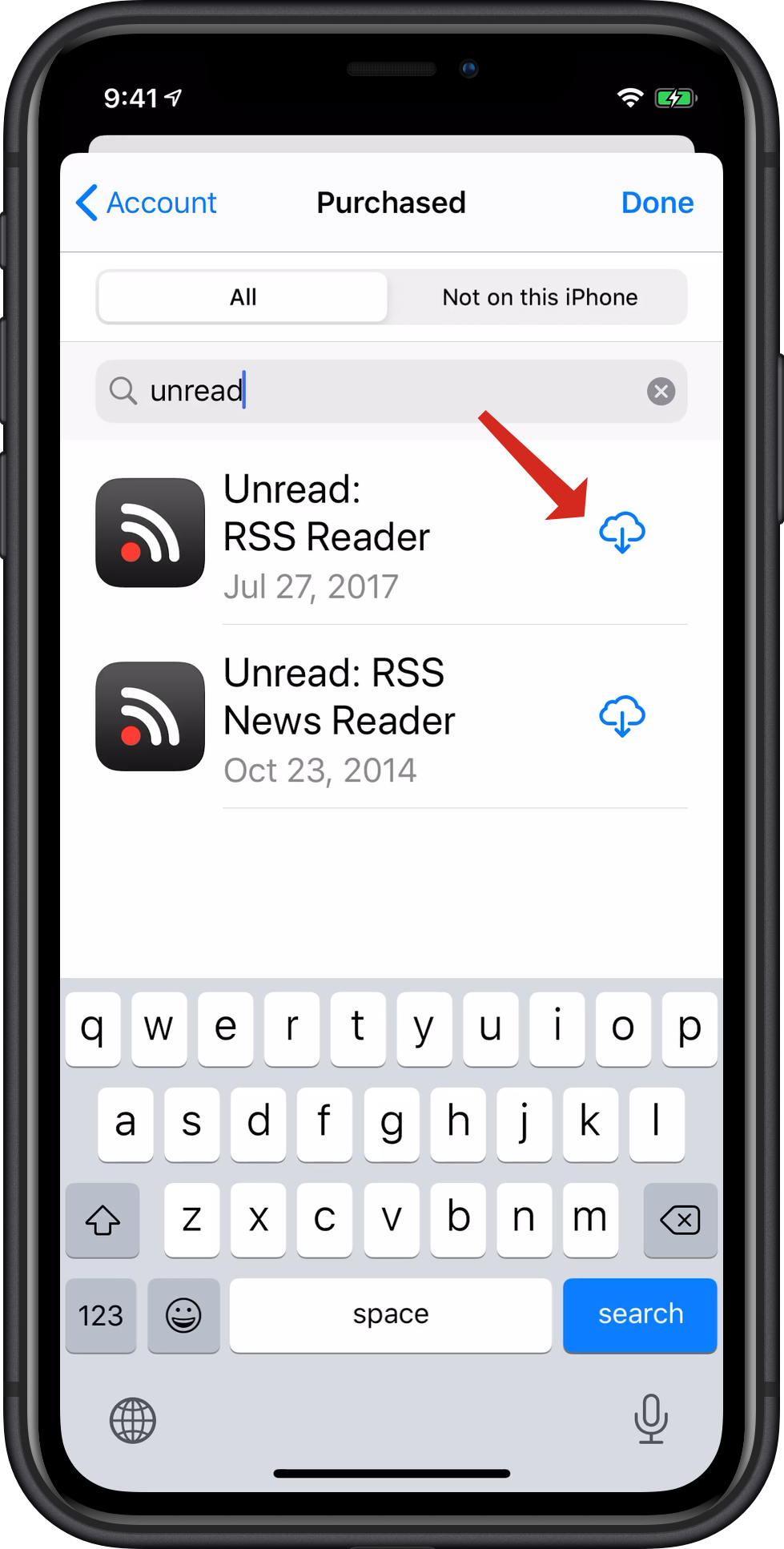 ---
Restoring Purchases in Unread 1
If Unread 1 does not immediately recognize your purchase, you can restore purchases by selecting "Unlock Unread" on the Unread 1 home screen, tapping "Unlock Now" on the resulting screen, and then selecting "Restore Purchases" from the resulting menu.
---
Support
Please contact support@goldenhillsoftware.com if you need assistance.