Unread: An RSS Reader
Download on the App Store
Rediscover the joy of reading your favorite writers with Unread, an RSS reader for iOS with beautiful typography, comfortable gesture-based navigation, and a variety of color themes.
Unread is free to download and try. To unlock Unread's full capabilities you can subscribe for $19.99 (USD)/year. Unread works with your syncing account. It supports Feed Wrangler, Feedbin, Feedly, Fever, Inoreader, and NewsBlur.
Home Screen Widgets
Unread has a variety of home screen widgets to let you see new articles and to keep an eye on unread counts for individual subscriptions.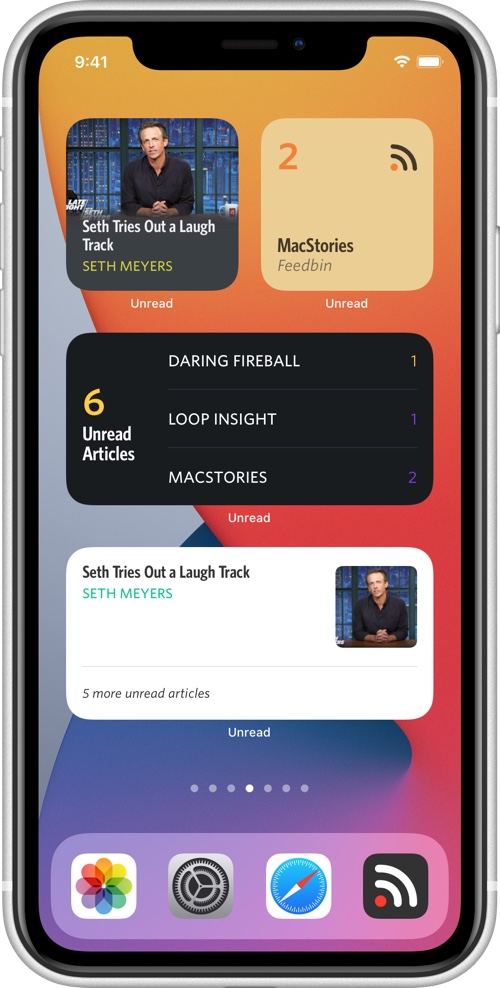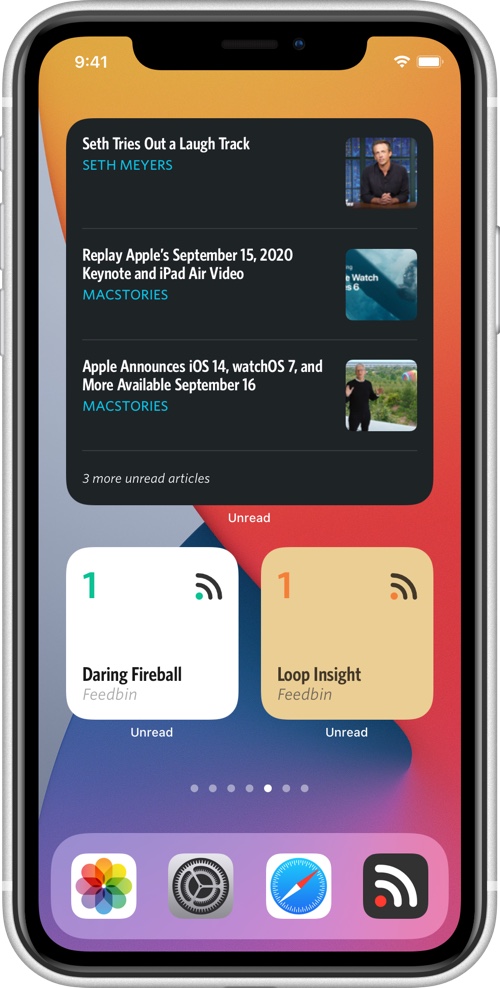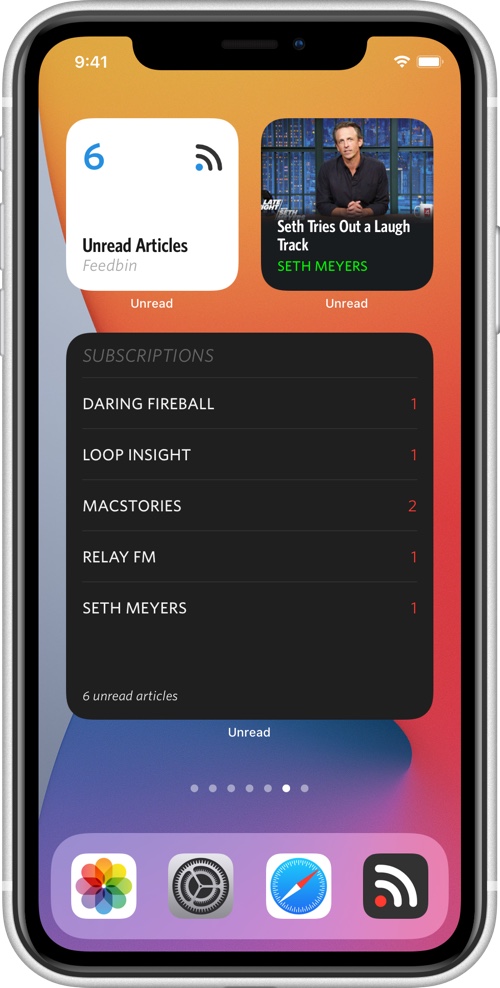 Automatic Webpage Text
Unread knows which feeds contain only article summaries. If a feed contains just article summaries, Unread will retrieve and display the full text from the webpage.
You can override Unread's determination of whether to initially show feed text or webpage text on any feed.
Unread also caches webpage text and images ahead of time for fast offline access.
Subscription Management
You can subscribe to feeds, update existing subscriptions, and unsubscribe from feeds.
Unread also provides management of Feed Wrangler smart streams, Feedbin tags, Feedbin saved searches, Feedly categories, Inoreader folders, and NewsBlur folders.
Not available for Fever accounts.
Color Themes
Like to read in bed? Don't strain your eyes or wake your partner with glaring white light. Unread has multiple themes designed for easy reading under different lighting conditions.
You can select one theme for light mode and another for dark mode. Unread also lets you choose an alternate icon, with one icon option for each color theme.
iPad Features
Unread lets you navigate and perform almost every operation with an external keyboard such as the Magic Keyboard and the Smart Keyboard Folio. Unread also lets you drag and drop almost any object to the side of the screen to create an additional window. Every Unread window operates like a self-contained instance of Unread. You can browse articles, read articles, manage subscriptions, and update settings in any Unread window.
Unread also has full trackpad and mouse support.
Unread has a privacy policy that respects the privacy of our customers. We maintain a press kit for anyone interested in writing about Unread.
Download on the App Store