The Webpage Text API is a cloud service that lets you easily retrieve the HTML for the content of a webpage without the junk (chrome, navigation, ads, and scripts) that tends to clutter modern webpages.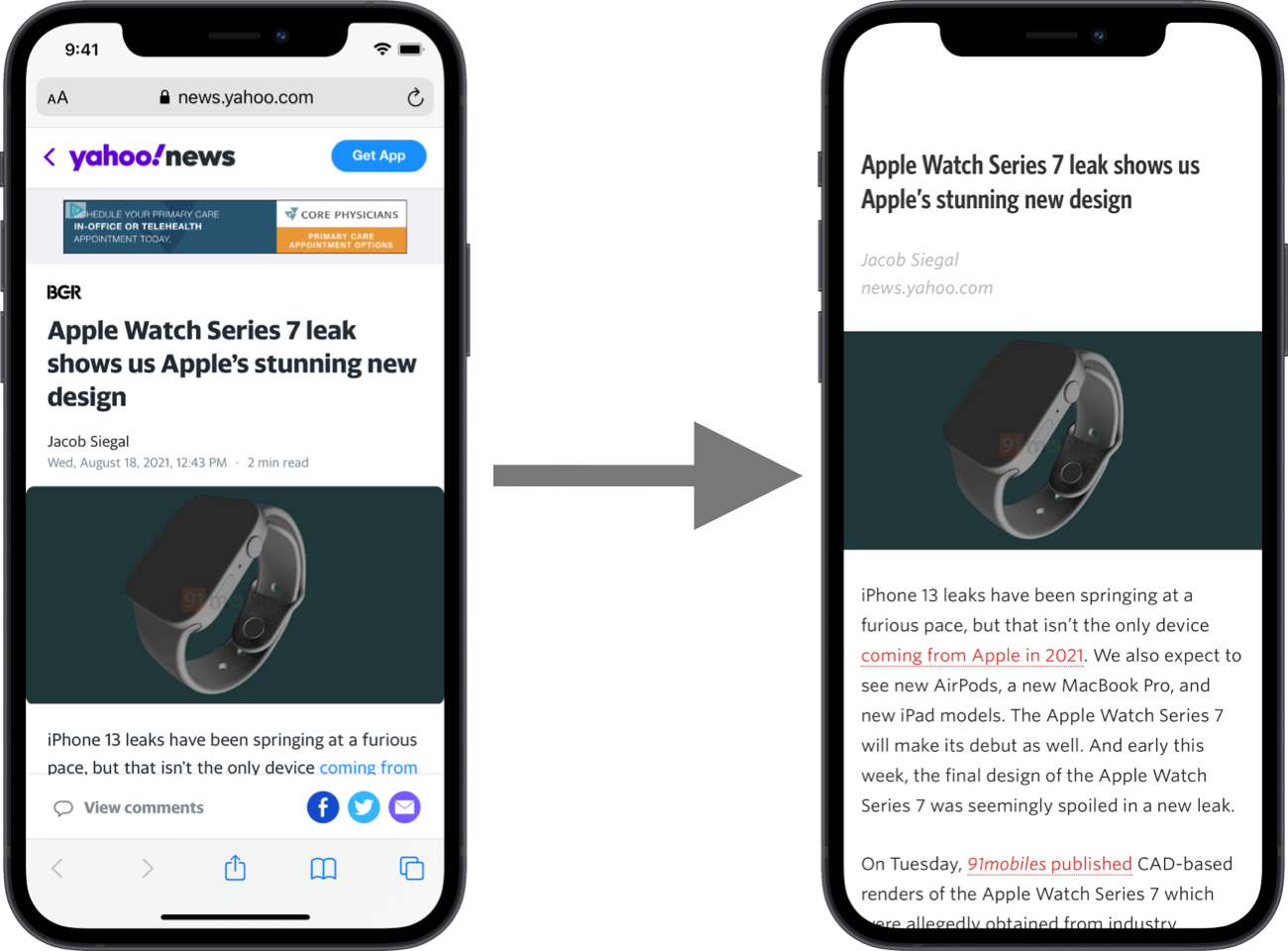 The Webpage Text API is perfect for RSS readers, read later services, browser extensions, newsbots, and other applications where the user wants the content of the webpage without the cruft.
Check out the demo that lets you see generated content for any given URL.
---
Features
Bulk Retrieval
The Webpage Text API lets you retrieve webpage text for up to 100 webpage URLs with one HTTPS request.
Speed
The Webpage Text API generates webpage text for a given URL very quickly. Subsequent requests for the same URL are almost instantaneous.
Ease of Use
The Webpage Text API is well-documented and adheres to REST conventions. In addition I provide great customer support.