CloudPull 2.1.8 is now available from this web site and from the in-app software update mechanism. This update adds the ability to purchase the app from inside the app itself.
Purchasing is as simple as entering your credit card information. Once the transaction completes, the app will run without trial limitations and you will receive a receipt by email. That receipt will include a registration code, allowing you to move your CloudPull registration to a different Mac.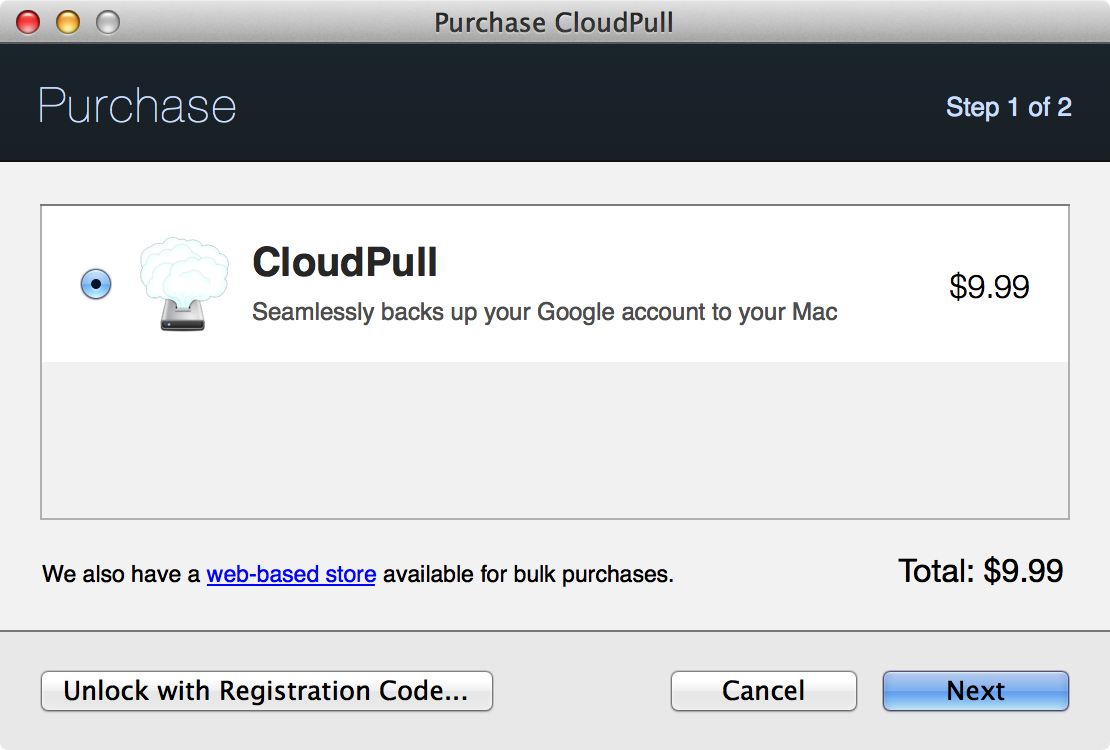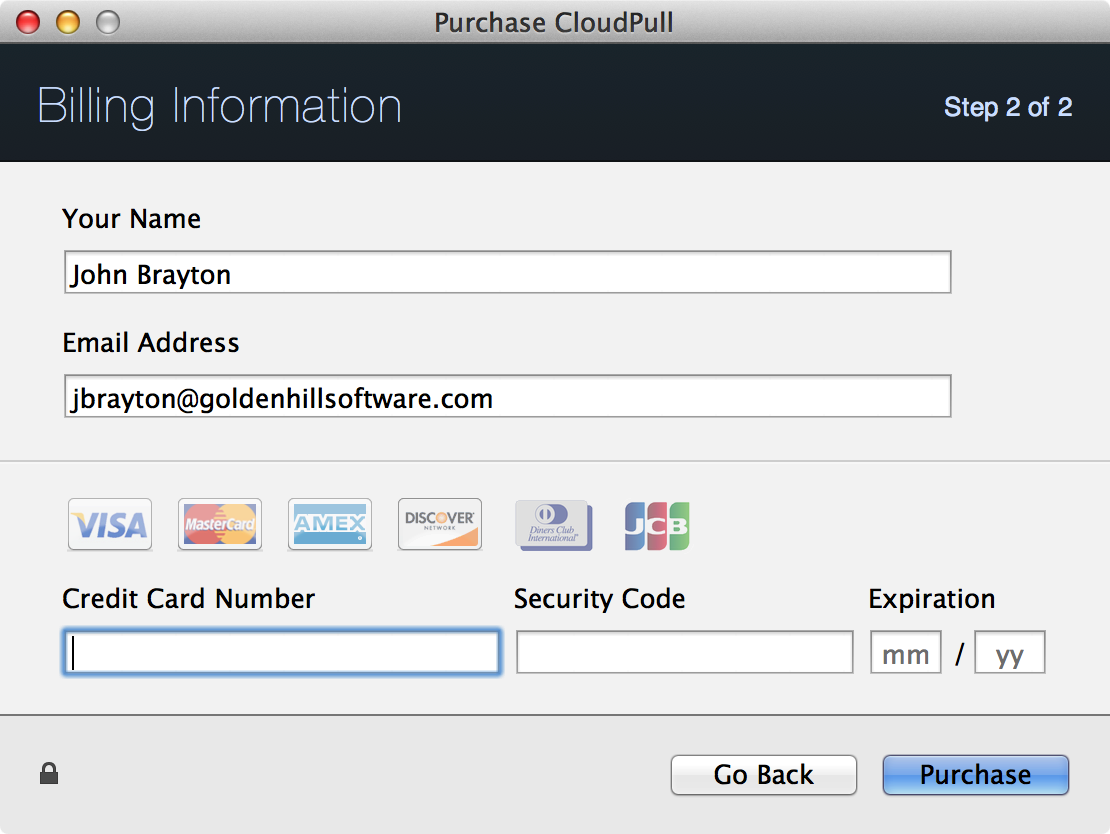 I will continue to maintain a web-based store for the benefit of customers making bulk purchases, using coupons, or purchasing CloudPull 1.5 for Snow Leopard.
The in-app store is based on PotionStorefront, a framework written by Andy Kim of Potion Factory.Thanks to Andy and Potion Factory for making this framework freely available.
The in-app store securely processes credit cards using Stripe.
Since this feature does not relate to the Mac App Store Edition, this specific version will not be submitted to the Mac App Store. This feature will also not be visible to customers who have already purchased the app, since the store only appears before you make the purchase or enter a registration code.