A free version of CloudPull is now available in the Mac App Store.
When you initially download and install this version of CloudPull, it allows you to back up a single Google account. Like other versions of CloudPull, it backs up Gmail, Google Contacts, Google Calendar, Google Drive, and Google Reader. The app performs backups every hour. You can also browse your backups, preview backed up items via Quick Look, and restore backed up items by dragging them to the Finder. The app keeps snapshots of your Google account for 90 days.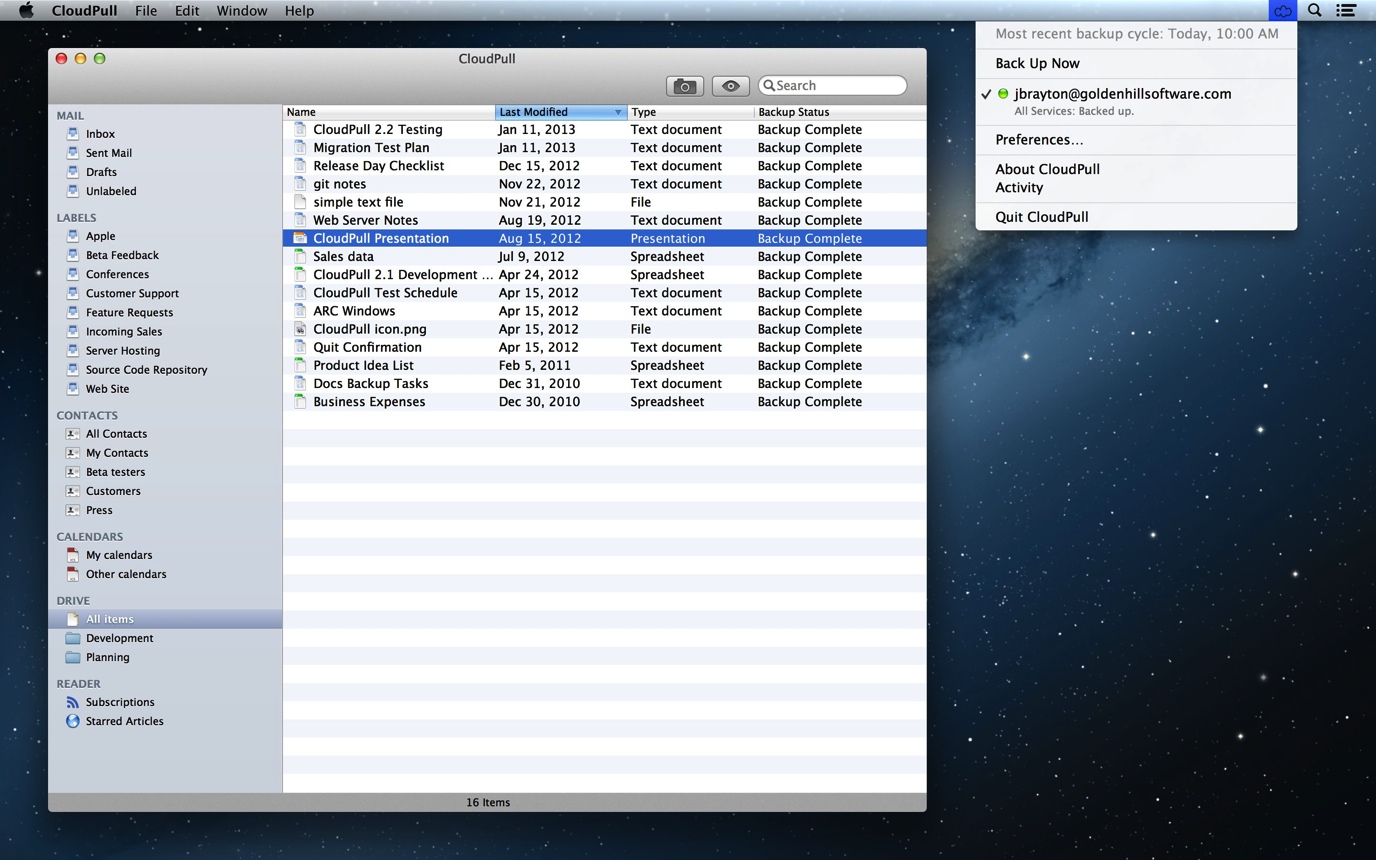 With a $9.99 (USD) in-app purchase, you can unlock the premium functionality available in other versions of CloudPull such as:
Support for up to ten Google accounts
The ability to run CloudPull as a background app
The ability to store your backup files in an alternate location
When you first download this version of CloudPull, it has a simplified preferences window. One of the panes in that preferences window allows you to purchase the premium upgrade.
After you purchase the upgrade, the preferences window transforms into one that gives you access to premium functionality.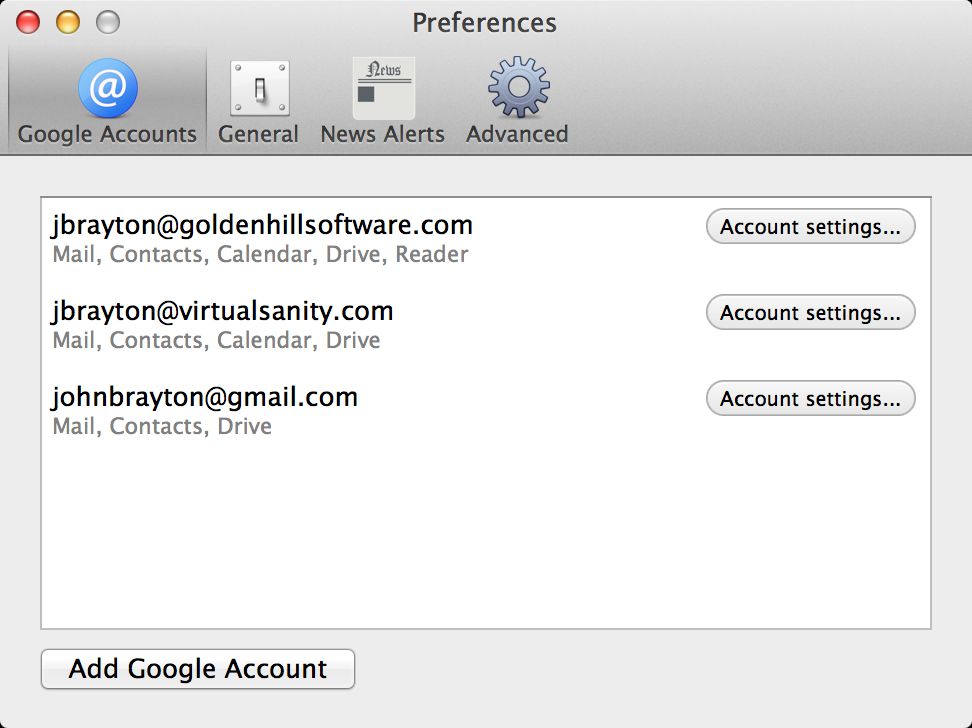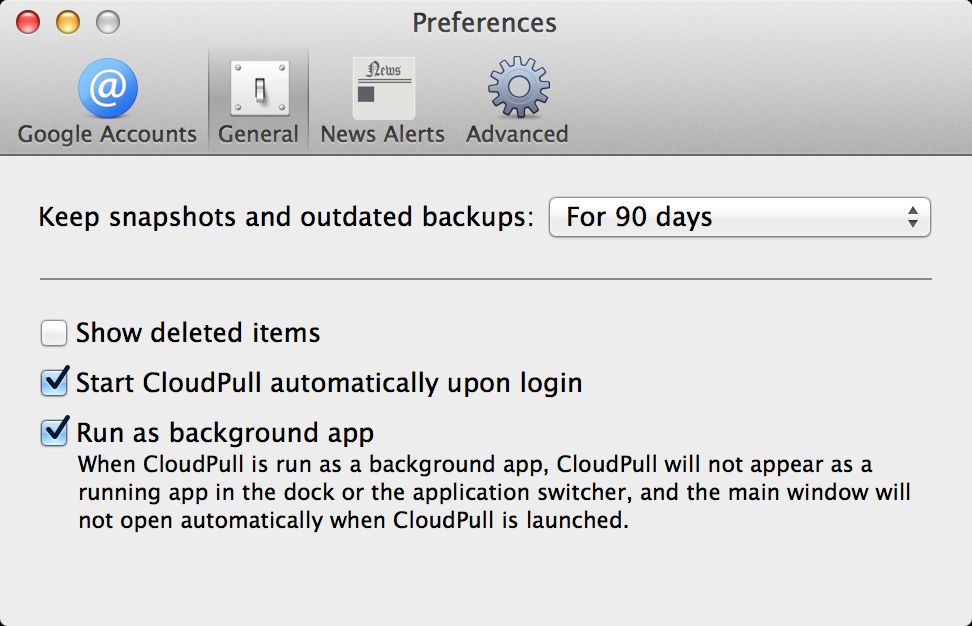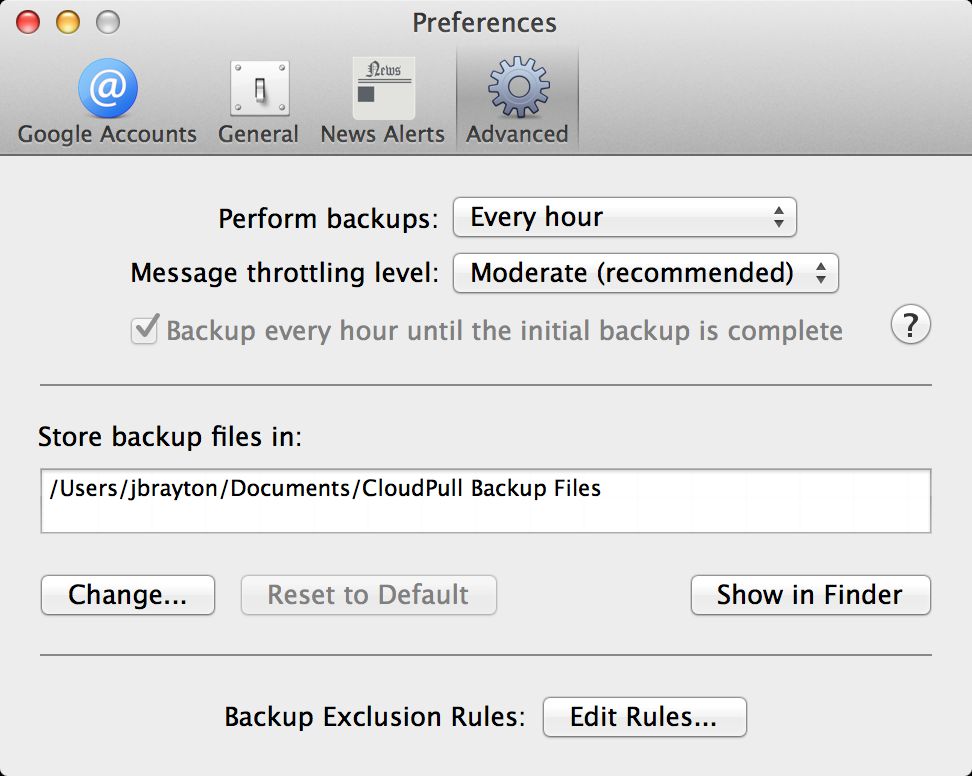 This new version of CloudPull is listed as "CloudPull Free" in the Mac App Store and is available immediately. The app requires Lion (OS X 10.7.5) or Mountain Lion (OS X 10.8).