CloudPull 2.4.2 is now available. This update disables ongoing backup of Google Reader and includes a few other tweaks.
Disabling Backup of Google Reader
Google Reader has shut down. In response to that, this update disables backup of Google Reader. The app provides full access to your existing Google Reader backups, but the ability to update Google Reader backups or to backup Google Reader for a new account has been removed.
Gmail Labels
Previous versions of CloudPull did not back up Gmail labels that started with either "[Gmail]/" or "[Google Mail]/". I had deliberately, but perhaps unwisely, ignored them because they look like special mail labels. However, some customers have defined labels that start with one of those prefixes. With this update, CloudPull will back up those labels.
"Copy" and "Copy link"
You can now copy the name of an item by right-clicking on it and selecting "Copy" from the resulting menu. If the item happens to be a Google Reader subscription or bookmark, you can also copy the link associated with that item by selecting "Copy link" from the resulting menu.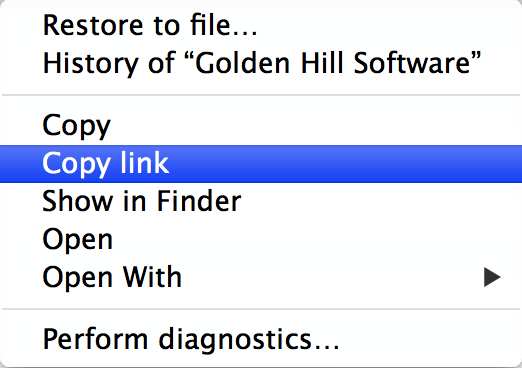 Change to the Mac App Store Listing
The Free Mac App Store Edition of CloudPull is now named "CloudPull Free".