Unread 3.2 is available from the App Store with a variety of improvements.
New Custom App Icons
This update adds custom app icon options, letting you customize how Unread appears on your home screen. A new icon selection screen lets you see the icons at their full sizes. All previously available app icons are still available. There are tweaks to the Glass app icon.
Custom App Icons are available to customers who have purchased an Unread Subscription.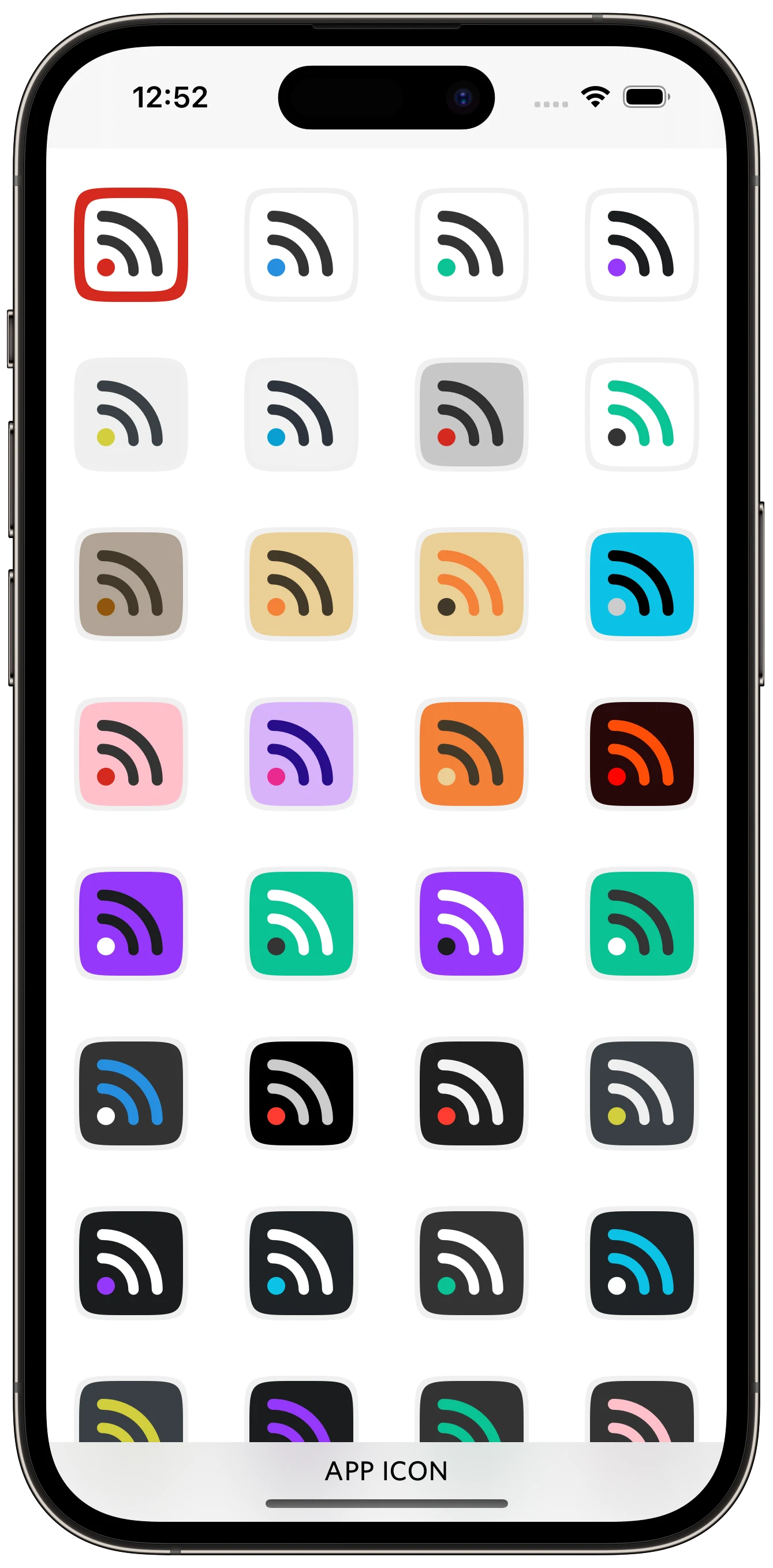 New Theme: Blue on Black
The new Blue on Black theme has a pure black background. It is similar to the Black theme, but it uses a light blue color for subscription titles.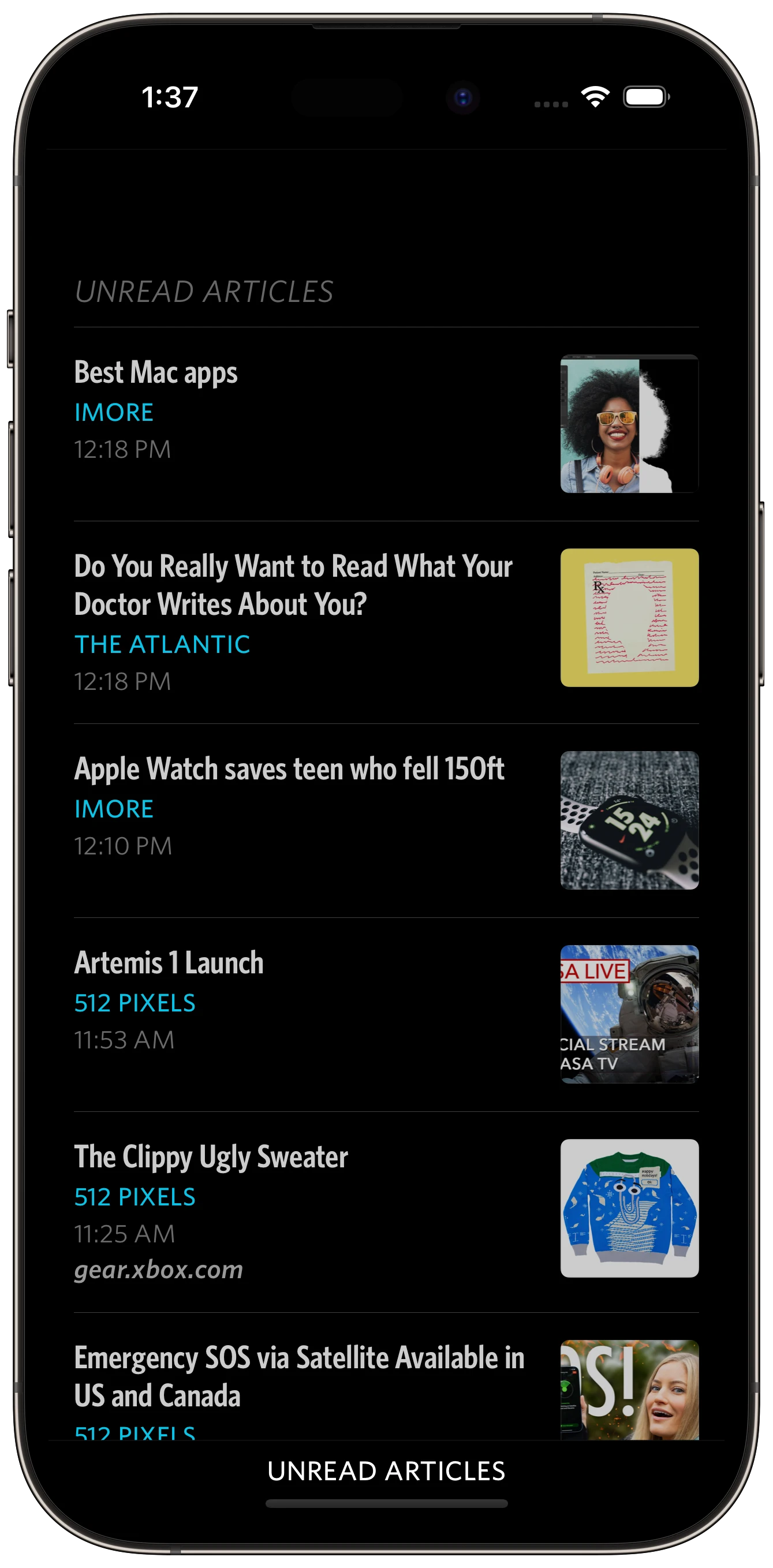 Article Action Improvements
Any enabled article action can now be performed on any link inside an article. Long press a link, and then select the article action from the resulting menu. Any inability to perform an article action in the background, such as an inability to communicate with Instapaper or Pocket, is now reported under account settings on the Settings screen.
The Mail Article action is now called Mail Content.
Article Actions are available to customers who have purchased an Unread Subscription.
Hide Subscriptions That Are Inside Folders, Groups, or Tags
By default the top-level list of subscriptions for an account shows all subscriptions, regardless of whether those subscriptions are assigned any folders, groups, or tags. If you wish to only see subscriptions not assigned a folder, group, or tag at the top level, turn off the new Show at Top Level setting. The setting is available under Settings → Folders/Groups/Tags. This setting does not apply to Feed Wrangler accounts.
Additional Improvements
For Feedbin accounts, Unread will now retrieve an updated version of an article when Feedbin reports that a significant update has been made to it.
Unread now stores new articles more quickly and in a more space-efficient format.
Unread now detects Link Articles from 512pixels.net. This change applies to articles downloaded after installing this update. To view both the 512pixels.net article and the article to which it links, open any such article, swipe the screen to the left, select Display from the resulting menu, and then select Feed & Webpage Text from the resulting submenu. Then select All Link Articles at the resulting prompt.
This update adds improvements to the layout of macstories.net articles. These improvements apply to articles downloaded after installing this update.
This update fixes a bug that prevented text from some articles from being displayed while images were being loaded.
This update removes the Twitter button from the About screen.
This update is available now from the App Store. If you enjoy using Unread please consider purchasing a subscription. An Unread Subscription unlocks custom app icons, article actions, caching of webpage text and images, and more.